Services & Fees
"My personal promise to you is to deliver the very best service at the very best value – always." Donna O'Toole, CEO, August
We offer a range of expert award entry writing, training, and consultancy services to help you grow your profile and profits by winning awards for your business and personal achievements.
Whether you are looking for someone to write your Queen's Award entry from top to tail, you want to find out which industry awards you really could win, or you want to develop your personal brand – we will work with you in the way that suits your individual needs.
We will select the best awards for your business to enter, help you understand why you may (or may not) win, and help you identify which awards programmes will help you achieve your wider business goals such as gaining new clients or achieving investment.
We also offer bespoke consultancy around all areas of recognition as well as exclusive training for corporate teams and business leaders wanting to improve their own chances of winning the awards that will increase their business profits.
Check out our case studies for just a few examples of what we can do to help you.
Our service is consistently outstanding and our fees are the best value in the UK – you won't find better. And there is no minimum sign up either; we will help you work within your budget whilst getting the best possible results.
Contact us for a free recognition consultation today and start winning the awards you truly deserve.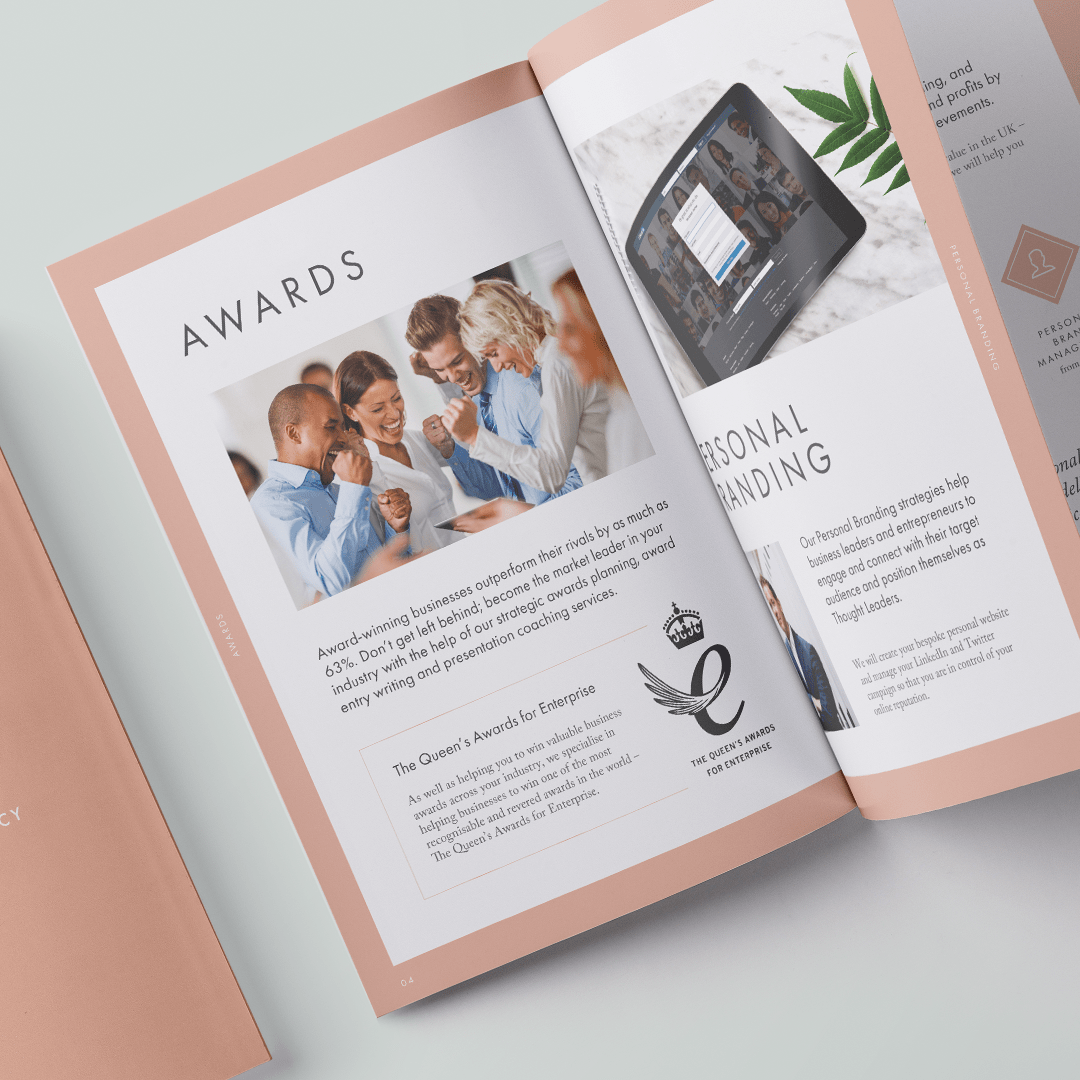 Download our brochure
Once submitted, you will be forwarded to a new page where you can download our brochure
Contact
Contact us to us to book your free consultation and discuss your recognition goals.