Awards for UK Entrepreneurs
Have you built a business that is driving great results?
Is yours a story about pioneering new ideas that are driving positive change?
Did you know that personal recognition can raise your profile, make you an industry leader, and help you build your business?
It's a great time to reap the benefits of your hard work by putting your unique story forward into one of the great awards for UK entrepreneurs including the National Business Awards and the UK Business Awards, which both have categories for entrepreneurs and the best UK businesses.
And dedicated to entrepreneurs, the Natwest Great British Entrepreneur Awards and Barclays Entrepreneur Awards celebrate and champion the stories of business leaders like you.
Business Accelerators
Both Natwest and Barclays run business accelerators. Entrepreneurial Spark (Espark) created by Natwest and Eagle Labs created by Barclays. Each of them support, provide guidance, and nurture start-up businesses and entrepreneurs.
Both banks have also created their own award programmes The Great British Entrepreneur Awards and Barclays Entrepreneur Awards, which have fantastic opportunities for rising and established entrepreneurs to get recognition for their dedication.
The Great British Entrepreneur Awards
The awards open in March and are held in five different regions. Winners of each region then go on to compete nationally. With 14 categories to choose take a look at which category you could be entering:
Entrepreneur for Good Award
Barclays Entrepreneur Awards
The awards run from April to October and are held in seven different regions. Winners are then invited to the National finals to compete. Here are the five categories open to everyone;
Start-up Entrepreneur of the Year – for new businesses challenging the status quo

Scale-up Entrepreneur of the Year – for established entrepreneurs who've experienced rapid growth

Social Entrepreneur of the Year – for entrepreneurs delivering transformative, social or environmental change

Icon of the Year – for prominent entrepreneurs leading the way for existing and future entrepreneurs

International Expansion of the Year – for high-growth businesses growing beyond the UK at pace
They also have two separate categories for their partnerships, so if you are part of Eagle Labs or Rise you can also enter:
Eagle Labs Innovation Award – for lab residents making an impact through digital innovation

Rise FinTech Award – for businesses building the future of financial services
So what are you waiting for?
These are two fantastic awards for you to be entering that can provide you with fantastic opportunities and boost your profile.
You can also take a look at our top awards for entrepreneurs and business leaders here or our top awards for SMEs and Start-ups.
If you would like help creating an outstanding award entry, get in touch today. We have a range of services to fit all budgets and we offer a free consultation to everyone who contacts us.
Contact Us
Contact us now to find out which awards you could be winning.
Sign up for our newsletter
You might also like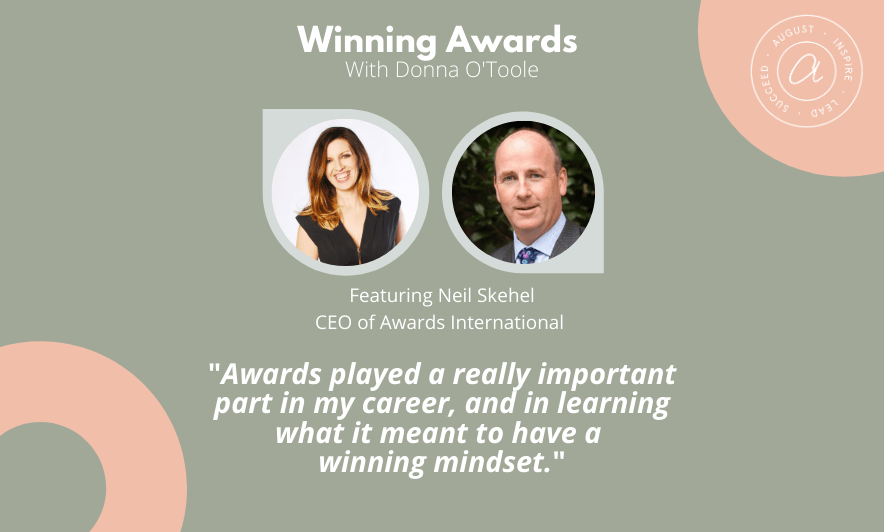 Winning Awards Podcast featuring Neil Skehel, CEO of Awards International & Founder of UK Customer Experience Awards, Employee Experience Awards & more!
read more