Awards Open in April 2021
Hello, and welcome to your monthly round-up of awards!
Every month, we like to find some of the biggest industry awards that you can enter right now and share them with you.
So, here is your selection of awards that are now open in April:
AWARDS OPEN NOW
Stevies International Business Awards
The 'International Stevies' include numerous categories in departments ranging from Human Resources and Customer Service to IT and Management.
Over 20 new categories have been added this year to recognise the fantastic responses of people and businesses to the pandemic – these include 'Most Valuable Corporate Response' and 'Most Valuable Product'.
Earlybird Deadline: 13 April 2021
Deadline: 12 May 2021
The Learning Awards
Recognising innovation and achievement in workplace learning, the Learning Awards – which are free to enter – are highly regarded within this sector and have been running since 1996.
A total of 18 categories are available this year, including 'Innovation in Learning Award', 'Learning Technologies Award' and 'Learning Leader of the Year'.
Deadline: 24 September 2021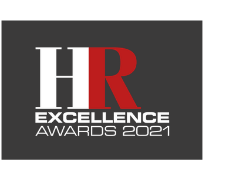 The HR Excellence Awards
These awards celebrate the achievements of organisations and individuals who have pushed the boundaries of people strategy over the last year. This is a chance for your HR heroes to shine in the spotlight.
The 18 categories include 'HR Team of the Year', 'Best Learning & Development Strategy' and 'Best CSR Strategy'.
Deadline: 13 August 2021
Institute of Customer Service Awards
Individuals and organisations that have implemented successful customer service strategies are recognised in the UK Customer Satisfaction Awards.
Amongst the 16 categories offered in 2021 are 'Best Customer Experience', 'Best Use of Customer Insight' and 'Customer Feedback Strategy'.
Deadline: 21 May 2021
The UK Social Media Awards
The 29 award categories in 2021 are strategically focused to ensure diversification is recognised and campaigns are rewarded for their specific goals and achievements.
Categories this year include 'Best Use of Social Media In a Crisis', 'Best Integrated Campaign' and 'Best Small Agency'.
Earlybird Deadline: 23 April 2021
Deadline: 7 May 2021
ARE YOU READY TO BECOME AN AWARD-WINNER?
To inspire you, we have curated lists of awards you could be winning in your industry or profession.
Click here to take a look, or get in touch if you would like us to choose the categories you are most likely to win and do all the work for you.
Contact Us
Contact us now to find out which awards you could be winning.
Sign up for our newsletter
The Lloyds Bank British Business Excellence Awards 2023 celebrates British businesses' resilience, innovation and creativity. Enter now to win at these prestigious awards.
read more