Awards Open in August 2020
Happy summer, and welcome to your monthly newsletter of awards open throughout August!
We may be having a slightly different summer this year as the world continues to handle the Coronavirus pandemic. But as we all take holidays and staycations to rest, recharge and enjoy the sun, there are still plenty of awards out there, ready and waiting for your entry.
September is a popular month for awards to deadline. So unless you want to submit a last-minute entry, now is the time to prepare and put together a strong, impactful entry!
AWARDS OPEN AUGUST 2020
Engage Awards
The Engage Awards are one of the only customer and employee engagement awards programmes, so if you've achieved great things with your engagement initiatives, then the Engage Awards could be perfect for you.
Deadline: 7 September 2020
International Business Excellence Awards
The IBXA recognise businesses achieving long-term sustainable profitability through the practice of excellence. There are 20 categories available and the 2020 awards finals will be a full-day experience, held fully online using the latest video conferencing software.
Deadline: 17 September 2020
DMA Awards
The DMA (Data & Marketing Association) Awards celebrate and reward the campaigns with intelligent marketing at the heart. With 35 categories split across Industry Sector, Channels, Campaigns, Data and Craft.
Deadline: 18 September 2020
STOP WAITING. START WINNING.
If you have good results, a good case study or project you are really proud of, the time to enter awards is NOW.
Because if you wait too long, your results will become old news and you'll miss out.
Take the first step today and complete the Win Business Award Test to find out if you are ready to enter and receive your invitation to our next Awards Strategy meeting!
Contact Us
Contact us now to find out which awards you could be winning.
Sign up for our newsletter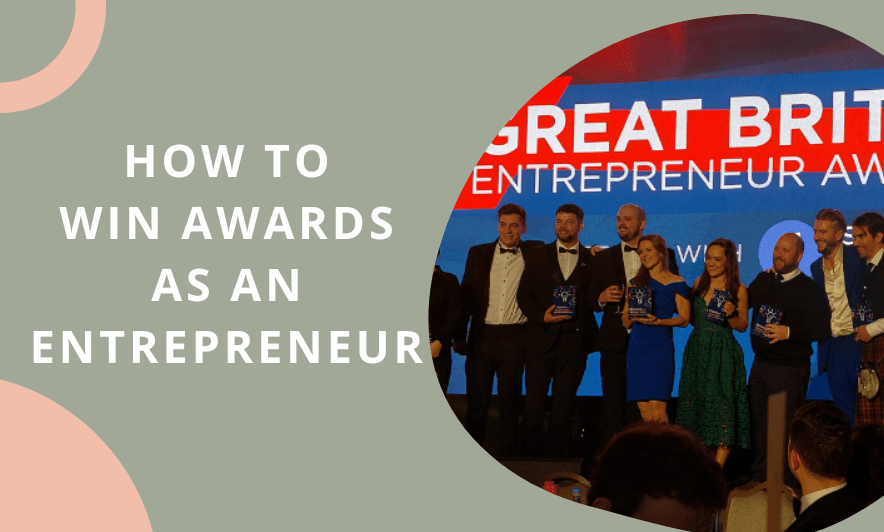 If you're serious about raising your profile as an entrepreneur winning awards is a proven strategy to get your name out there and stand out.
read more