Awards Open in September 2021
It's September – autumn is on the horizon and the days are getting shorter – however why not banish those seasonal blues by starting to win awards! Here's your selection of awards that are currently open for entries:
AWARDS OPEN NOW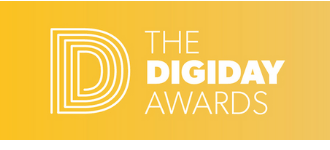 The Digiday Awards
The Digiday Awards recognise the companies, campaigns and creative modernising media and marketing. Over the years, these awards have honoured industry-leading work from Edelman, VICE, HP and many more.
Among the 21 categories available are 'Best Creative' and 'Best PR Campaign' plus a number of NEW categories for 2021 including 'Best Strategy Pivot' and 'Most Innovative Independent Agency'.
Deadline: Friday 24 September 2021
The Energy Innovation Awards
The Energy Innovation Awards celebrate the latest and greatest technologies that are helping to transform our energy future, and have become a highlight in the industry's calendar – an unmissable opportunity for SMEs and high-growth innovative businesses to showcase their energy innovations and to promote their skills and technologies.
Amongst the 12 categories offered in 2021 are 'Innovator of the Year', 'Social Impact' and 'Best Digital Innovation'.
Deadline: Friday 24 September 2021

The Learning Awards
Recognising innovation and achievement in workplace learning, the Learning Awards – which are free to enter – are highly regarded within this sector and have been running since 1996. Attracting entries from across the globe, with judging both in-person and via online conference, and live-streaming the ceremony to thousands of viewers, the Learning Awards is truly a global event.
A total of 20 categories can be entered this year, including 'Innovation in Learning Award', 'Learning Technologies Award' and 'Learning Leader of the Year', plus two NEW categories: 'Learning Culture of the Year Award' and 'Learning Giveback Award'.
Deadline: Friday 24 September 2021
The Women in Marketing Awards
Launched in 2010, the WiM Awards were established to recognise the economic, social influence and impact of women to millions. The awards have given recognition to inspirational women and male equality advocates across the globe, from some of the biggest brands – Google, HP, Unilever, Burberry,SAP and Live Nation to name but a few.
Amongst the 15 categories available are 'Best Leader in Marketing', 'The Customer Experience Award' and 'The Industry Shaper Award'.
Deadline: Thursday 30 September 2021

The British Journalism Awards
Now in its 10th year, the British Journalism Awards celebrate the best public interest journalism produced for a UK audience, and are open to all publishers and journalists, whatever the medium: print, broadcast and online. The awards recognise great journalism which has a real impact.
Amongst the 27 categories offered in 2021 are 'Technology Journalism', 'Energy and Environment Journalism' and 'Campaign of the Year'.
Deadline: Friday 1 October 2021
ARE YOU READY TO BECOME AN AWARD-WINNER?
To inspire you, we have curated lists of awards you could be winning in your industry or profession.
Click here to take a look, or get in touch if you would like us to choose the categories you are most likely to win and do all the work for you.
Contact Us
Contact us now to find out which awards you could be winning.
Sign up for our newsletter
The Lloyds Bank British Business Excellence Awards 2023 celebrates British businesses' resilience, innovation and creativity. Enter now to win at these prestigious awards.
read more