Do you want to enter awards…and win?
I can help you!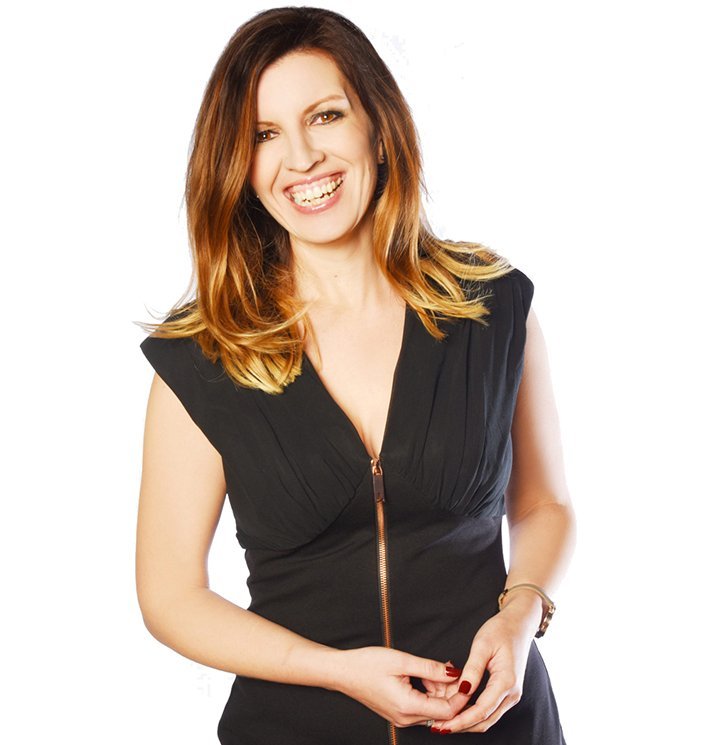 I have developed the world's first and only awards training course designed entirely to help you win awards and raise the profile of your business.
I promise to give you all the knowledge, skills, insights, and materials you need to GROW your business by WINNING the awards you deserve. Year after year after year…
Donna O'Toole, CEO
August – The Awards Consultancy
How does the training work?
As a leading UK Awards Expert, I have used my years of experience in the awards industry to develop THE COMPLETE BLUEPRINT for winning awards.
I will teach you EXACTLY how we write winning award entries, create winning presentations, develop winning awards strategies, and grow our clients' businesses by making them multi-award winners.
My exclusive training is supported by award entry examples, templates, activities, and worksheets that will teach you the unique techniques and methodologies I use to create award-winning entries and presentations.
Enjoy a complete masterclass in winning awards and you can choose exactly how and when you would like your training to take place.
I can visit your office with an awards training programme designed for your chosen team members.
Or join my online awards training programme The Awards Expert Academy to learn how to win awards at any time of day or night!
Watch the awards training masterclass video trailer…
What Will I Learn?
You will learn so much from my awards training, and it's all backed up with unique templates, award entry examples, worksheets, activities, and exclusive downloads. Just look at the range of skills I cover below: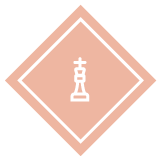 Discover the awards and categories you are most likely to win and create your awards strategy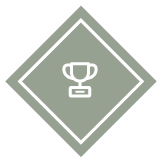 Develop your unique selling point and create a story that scores EXTRA points with the judges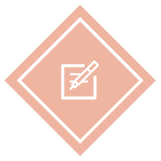 Learn how to write a bullet-proof nomination with my unique methods for deconstructing awards criteria
Improve ALL your communications and win awards using my professional writing techniques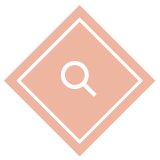 Create compelling evidence and support materials using internal and external resources
Assess the impact of your award entry using our tools to evaluate your chances of winning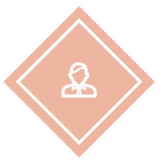 Create a powerful presentation and impress the judges with a winning awards pitch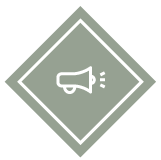 Raise your profile and profits with a Press Release and Social Media strategy
Yes there's a lot to learn! But the great news is you can choose the type of training to suit you. I can spend a day training your team to win, or you can access the whole course online and complete it at your own pace! No matter which approach suits you best, you can fit the course around your own time commitments and revisit modules again whenever you are ready to enter awards.
What's included in the masterclass?
Exclusive Awards Training
Exclusive awards training and demonstrations showing you how to build an awards plan, write winning award entries, make presentations and much much more.
Donna's Expert Support
You will receive my personal support, either face-to-face if you book a team day, or on the telephone if you join my online masterclass. Use this time to gain insights on the awards you are entering, as well as tips and advice on how to position your award entry or presentation.
Exclusive Offers & Discounts
Priority bookings and exclusive discounts on all our services
Over 20 Unique Resources
I will give you access to over 20 unique resources including award entry examples, templates, worksheets, activities and materials to use again and again.
Step-by-Step Guidance
Bring an award entry to the session and I will give you step-by-step guidance, showing you exactly how to turn your LOSING award entry into WINNING award entry!
Online Assessments
When you join my online training you will complete unique online assessments to test and secure your learning.
here's what a few of my happy clients and partners say!
Clients and partners couldn't be happier with the award-winning results delivered by my training:
"Donna's masterclass gave me a fantastic insight into what it takes to win awards.
It made me look at entering awards differently and made me approach the process in a new way.
I found the training extremely useful as this is something that can be carried forward and used on a day-to-day basis." 
Pauline Saunders, Head of Events, The Learning and Performance Institute
"I have been working with Donna over the last few years and I have to say, I have found her to be the consummate professional, always keeping her promises, a great marketer and PR guru."
Neil Skehel, CEO, Awards International, Organisers of the UK Customer Experience Awards and many more awards
"Absolutely invaluable advice with lots of short, snappy and actionable training and exercises. Fantastically organised." 
Katie Bunting, OVO Energy, multiple award-winners of the ECCCSAs, UK National Contact Centre Awards and many more
"Donna's unique skill-set and naturally engaging advice have transcended these award wins, ultimately helping us to identify and shape the USPs of business, thus influencing our strategy, proposition and marketing." 
Alex Marsh, Close Brothers Retail Finance, winners of the National Business Awards and multiple awards across the retail and finance industries
 "Our team were left feeling extremely invigorated by the training! 
It is crammed full of useful ideas, inspiration and practical skills. We would certainly recommend." 
Verity Calderbank, Stockport Homes Group, multiple industry award-winners and overall winners of the British Chambers Awards
"Donna's guidance and advice was invaluable when preparing our submission for a number of awards this year. She helped us to lay out the detail in a way that ensured judges could clearly see compelling evidence aligned to judging criteria, challenged our thinking and helped us to ensure that nothing was left to chance. Time spent with Donna is time very well invested!" 
Moyra Smith, Strategic Business Manager of multi-award winning Mercuri International
Are You Ready To Win Awards?
GREAT! Now you have two options. Book your bespoke awards training day or sign up to The Awards Expert Academy online training programme:
Join online for just £69 + VAT per month
MY ONLINE TRAINING WILL GIVE YOU EVERYTHING YOU NEED TO:
Win more of the awards you enter
Raise the profile of your business and personal brand
Impress customers so they choose you over your competitors
Access my awards training at any time of day or night over 12-months
Improve all your award entries and communications
Increase your chances of promotion and pay rise
Win all your pitches and grow your business
& much much more…
Is my awards training what you need?
Have you ever experienced the disappointment of entering an award and NOT winning?
Have you ever watched a competitor win an award, but KNOW your project should have won?
Do you WASTE valuable time trying to write award entries, only for them to lose?
Have you put all your energy into a live awards presentation, then LOST to another team?
Are you always the RUNNER-UP in awards competitions, and never the winner?
Do you look for awards to enter, but don't know which ones you could REALISTICALLY win?
Have you ever won an award, but then FAILED to get your Press Release noticed?
If you answered YES to any of the questions above, I guarantee you WILL benefit from my help!
It's time to beat your competitors
Win awards today!
Did you know that award-winning businesses are up to 63% more profitable than their non-award-winning rivals?
If you're not winning awards, you're losing out to your competitors – even though your business is better, stronger and really should be the judge's choice!
So it's your choice whether you are a winner or a loser.
Book an exclusive awards training day for your whole team.
Or join The Awards Expert Academy, my online coaching masterclass.
I promise to teach you UNIQUE, SIMPLE and ACHIEVABLE ways to WIN…again and again… for less than the cost of your daily cup of coffee!
Check out our recent award-winners – maybe you will be next!.
What are you waiting for?
Frequently Asked Questions
How long does the awards training take?
If you prefer to learn face-to-face, I can deliver a bespoke awards masterclass in one day at your offices.
If you prefer to learn online, my online training is a self-paced learning programme which you will have access to for 12 months. There are 14 Units that can be revisited as often as you like throughout your membership. There is no minimum time commitment but we recommend completing one or two units at a time, which on average take 1-2 hours per unit.
How much does your awards training cost?
Face-to-face training at your office will be quoted based on the number of members of your team and your location. Feedback from the teams I have trained has demonstrated that this delivers and outstanding return on investment, improving the whole team's written communications and personal presentations as well as winning awards!
Online training costs Just £69+ VAT per month for a minimum of 12 months – giving you full access to all my support throughout the year, no matter when you are entering awards, making presentations to judging panels, or promoting your awards wins.
Will your awards training help me to win The Queen's Awards for Enterprise?
Yes. No award is too big or too small for my training to help you win. We have an outstanding success rate of creating winners in all competitions from The Queen's Awards for Enterprise to high profile awards in every industry sector, local, national, and international awards. We even include an example of how to answer a Queen's Award question in the course.
If you only need help with a Queen's Award entry please talk to me and I can deliver Queen's Awards consultancy too.
Do I need any previous knowledge or writing skills before the training?
No. All my awards training is designed to help anyone enter and win awards, no matter what your job role or previous experience.
Do I need any special equipment before I start the awards training?
No. I will provide everything you need for face-to-face training.
All online training is delivered by video and all resources are supplied for you. All you need is access to a computer and printer, and have a pen and paper ready to complete the activities and take notes.
Will the training work for all the awards I want to enter?
My awards training is designed to work for all written award entries and all presentations. I am a national awards judge so I will also give you insights on specific popular awards and you can use your time with me to ask all the questions you need about the awards you want to win.
Will you give me feedback on my award entries?
Of course I will! If I train you face-to-face you can send me one entry after the day.
If I train you online we can discuss one award entry on our call which is included in your membership.
You will also be entitled to a membership discount on a full critique of any further award entries.
Can I use your awards training to enter international awards?
Yes. The majority of International award entries are submitted in English. My training will improve your writing and communications in English to help you win any awards around the world.