A Celebration of British Business Excellence
A CELEBRATION OF BRITISH BUSINESS EXCELLENCE
After 18 months of supporting our awards industry partners, clients, colleagues and friends to survive, then thrive, it was amazing to be at our first live awards night of 2021 at The Lloyds Bank British Business Excellence Awards.
Held at London's Grosvenor House Hotel, it was the perfect opportunity for catching up with so many inspirational individuals and coming together to celebrate everyone's great resilience and success over the past year.
Huge congratulations must go to Sarah Austin (above) and her team for delivering a superb event that included special appearances from the Oxford Vaccine Group and our golden sporting couple – Jason Kenny CBE and Laura Kenny CBE (below).
When it was time to reveal who would walk away with the all-important trophies, things couldn't have got off to a better start. Our parent company, Dent Global, won the 'Business Enabler of the Year' to become the evening's first award winner. A beaming Daniel Priestley – Dent's Co-Founder (pictured below with our Founder, Donna O'Toole), was on hand to collect this prestigious award.
It's been an absolute joy to join the Dent group this year, and to share their incredible work and achievements supporting entrepreneurs with the world's leading awards programmes. We couldn't be prouder of everyone involved.
Here's a summary of all the winners:
The Business Enabler of the Year Award: Dent Global
The Small to Medium-sized Business of the Year Award: Frenchic Furniture Paint
The Exporter of the Year Award: Direct Healthcare Group
The New Business of the Year Award: Evona
The New Entrepreneur of the Year Award: Philippa Main (Founder & CEO, Three Sisters Farm)
The Positive Social & Sustainable Impact Award: Jude's Ice Cream
The Employer of the Year: Bovingdons Catering
The Local Business of the Year Award: Your Tender Team
The Purpose Before Profit Award: Sahan Cares CIC
The Technology Innovation Award: Octopus Energy
The Mid-Market Business of the Year Award: QBS Technology Group
The Entrepreneur of the Year Award: Simon Morrish (CEO, Ground Control)
The Scale-up Business of the Year Award: QBS Technology Group
There was also a special award given to the Oxford Vaccine Group for their 'Outstanding Contribution to British Business'.
We were thrilled to celebrate the success of our amazing friends and clients who were shortlisted and winners across the categories, and who shone like the superstars they are amongst the absolute best in the UK. What a night!
Read more about the Lloyds Bank British Business Excellence Awards here.
FREE AWARDS STRATEGY GUIDANCE
If you would like to increase your chances of success at upcoming awards – so you can be a future award-winner like all of those above – we recommend attending our next Awards Strategy session, where you will benefit from a wealth of useful tips and pointers about how to pick the awards you could win and build an effective awards strategy for your business.
Click here to secure your FREE place on our next session.
DISCOVER MORE
To find out more about the awards industry and how we work, head over to our handy FAQs page. Here, you'll find eight different sections covering everything you need to know to begin your journey.
If you have a specific awards enquiry, simply complete our online form to contact us, and we'll be in touch as soon as possible.
Contact Us
Contact us now to find out which awards you could be winning.
Sign up for our newsletter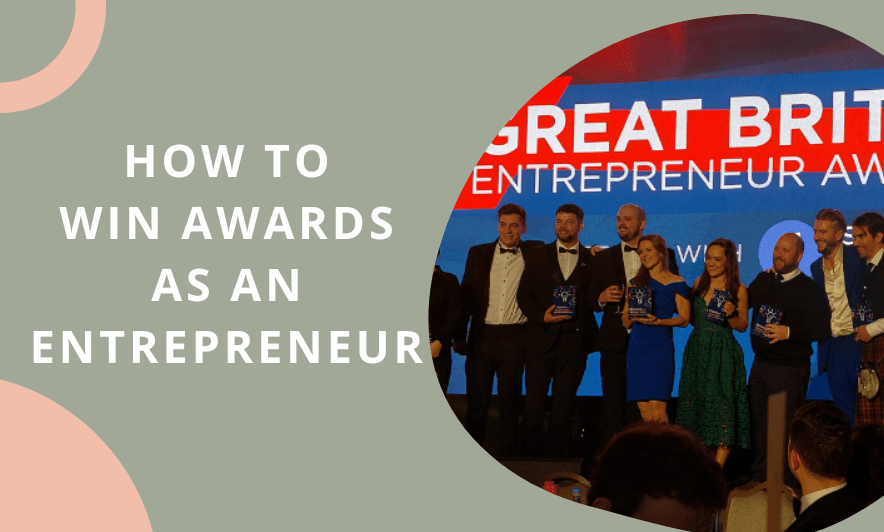 If you're serious about raising your profile as an entrepreneur winning awards is a proven strategy to get your name out there and stand out.
read more