Continuing to support our clients
With restrictions still in place across the world and stricter restrictions coming back into effect across Europe, we want to let our contacts and clients know that we are still here for you.
We are still working hard week-in week-out to support our clients to keep their brands strong and employees rewarded. Creating targeted awards strategies, writing winning award entries and crafting awards presentations for virtual awards judging sessions.
We are still sharing our expert insights, news and guidance with our community.
We are still continuing to run our Awards Accelerator course to empower entrepreneurs, business leaders and professionals to develop their own winning strategy and entries.
We are still supporting awards organisers on their 2020/21 programmes to ensure entrants still get the most value out of entering, being shortlisted and winning and we are delighted to see so many recognising business and community heroes during the crisis.
And through our client's wins we are still supporting and empowering women in Zimbabwe to create a better future – with 80 business training days donated in the last quarter.
Throughout this year (whether in the office or WFH), we've been able to support our colleagues and continue providing our services and create positive stories for the teams we work with – allowing them to raise their profile and strengthen their brand in 2020.
Strengthening your brand
We wrote about strengthening your brand during a crisis back in March and the message still stands…
The businesses continuing with their marketing, PR and Awards strategies will be the ones that come out on top.
Award-winning businesses are more profitable, have more engaged employees and stakeholders, and benefit from more valuable PR than their non-award-winning competitors.
Throughout financial recessions, the brands who've pulled back on their marketing have found themselves overtaken by the successful brands who were brave enough to keep going.
So to help you through, look at the awards that can be fantastic business-strengtheners. The awards that will raise your profile and boost your business growth despite any crisis.
How to Win Awards in 2020/21
Be Honest – tell the judges you've had a tough time, tell them what your specific challenges have been and how you've overcome, adapted or created new opportunities.
Focus on the positives – have you continued to provide an outstanding customer and/or employee experience? Awards often look back up to 18 months ago, so if you've had good results in that time let the judges know!
Prove your claims – don't just tell the judges you are diverse, a good employer, provide an outstanding customer service etc. – prove it with evidence!
If you can do all of these whilst meeting the criteria of the category you are entering and in a well-written entry, you will have a really good chance of winning.
We're here for you
If you need a chat about anything, or need our professional support then get in touch, we'd love to talk to you.
We have a selection of packages and solutions suited to all budgets and tailored to your needs, to ensure you get the guidance you need to win the most valuable business awards.
Find out if you're ready to win by taking our Business Award Test. In less than 5-minutes, you will know your current strengths when it comes to awards and exactly what you need to do to win.
And head to our blog for our awards tips, latest industry insights and awards news.
Contact Us
Contact us now to find out which awards you could be winning.
Sign up for our newsletter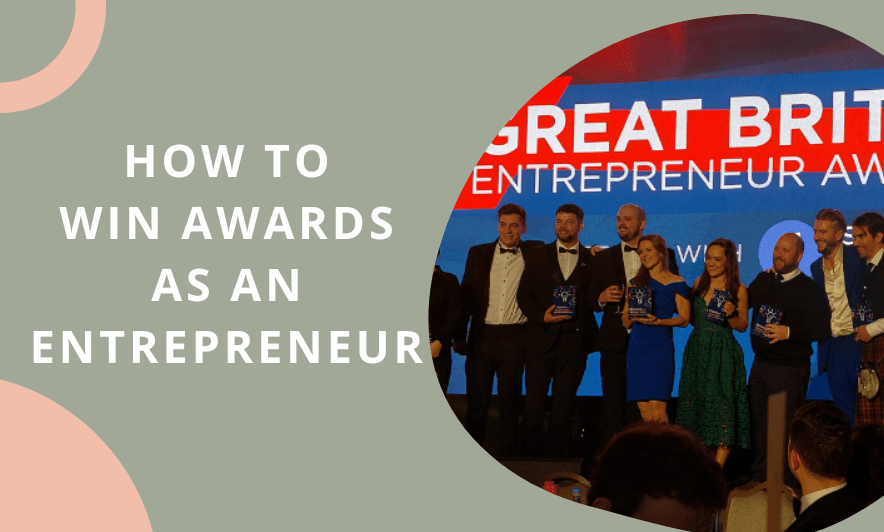 If you're serious about raising your profile as an entrepreneur winning awards is a proven strategy to get your name out there and stand out.
read more