Are you a European Success Story?
Is your organisation an international success story?
Are your outstanding people and teams behind your global expansion? 
Would you like to reach new international markets?
The prestigious European Business Awards promote success, innovation and ethics in the European business community and have been shining a light on the most innovative businesses on the continent since 2007. Past winners come from a diverse range of industries including pharmaceutical, engineering, fashion, cosmetic, online businesses, manufacturing and transport!
Take action TODAY. Find out more about the awards and when they open here.
Read on to find the best category for your business 
THE RSM ENTREPRENEUR OF THE YEAR AWARD
The judges will make the Award to the individual(s) who demonstrates vision, a persevering approach to enterprise expansion that places them at the heart of the business by identifying opportunity, understanding objectives, formulating ideas and making decisions and acting as an inspiration to others to achieve greater business success.
THE ELITE AWARD FOR GROWTH STRATEGY OF THE YEAR
This Award will go to the organisation that best demonstrates an international organic growth strategy (i.e. excluding results solely from merger and acquisition activity) that has achieved outstanding levels of sales, profit and market share improvement by means which include international expansion, new products and services introduction, new market creation, the development or expansion of product and service ranges or forward or backward integration in their supply chain.
THE AWARD FOR INNOVATION
This Award will go to the organisation that can best demonstrate a recognition of the importance of innovation and a proven ability to create, nurture and develop product, service or business model innovations that substantially improve its commercial performance, operational effectiveness or prospects by bringing benefit to the organisation, its customers and other stakeholders. The application can be based on the development of a specific product or service or on the repositioning of the organisation and is not limited solely to innovations of a technological nature. (Open to private and public-sector organisations).
THE AWARD FOR INTERNATIONAL EXPANSION
This Award will go to the organisation that has successfully developed and implemented a strategy based on identifying opportunities based on local demand, competition and supply chain support to build and remotely manage partially owned partnerships or wholly-owned subsidiary businesses outside its market of origin.
THE SOCIAL RESPONSIBILITY & ENVIRONMENTAL AWARENESS AWARD
The judges will look for evidence of a clearly expressed and widely communicated strategy, mainly focussing on actions which demonstrate a responsibility to prevent the social and natural environments in which they operate from anthropogenic damage. The actions should seek to calculate risk and proactively drive improvement from a commercial, environmental, and social responsibility perspective which goes beyond the legislative requirements of their sector. (Open to private and public-sector organisations).
THE WORKPLACE & PEOPLE DEVELOPMENT AWARD
The Award will go to the organisation that in the view of the judges best demonstrates that its human resource is truly engaged with the aims of the organisation through an holistic values based strategy that seeks to sustain organisational performance improvement through investment in the recruitment, personal and skills development and motivation of every individual employee. (Open to private and public-sector organisations).
THE CUSTOMER & MARKET ENGAGEMENT AWARD
The judges will make this Award to the organisation that can best demonstrate that it delivers an innovative, upper quartile customer experience within its sector that engages all groups in its potential market, adds a powerful USP to its brand based upon an integrated omni-channel strategy, leading edge technology and processes, measurement led performance improvement and highly skilled employees within its own organisation and its supply chain. (Open to private and public sector organisations).
THE DIGITAL TECHNOLOGY AWARD
The judges will make this Award to the organisation that best demonstrates that it has substantially improved its operational performance in terms of workflow effectiveness, customer experience management, increased turnover and improved margins or cost control through an innovation in their use and application of digital technologies either developed in house or sourced from an external supplier. (Open to private and public-sector organisations).
THE NEW BUSINESS OF THE YEAR AWARD
The judges will give this Award to the business established with less than 3 years trading at the time of entry that can demonstrate since its inception positive well planned leadership, an outstanding record of growth and profit performance beyond their initial projections, successful exploitation of the sector in which they operate to the satisfaction of their customers and the needs of all stakeholders and developed the foundations upon which growth and success can be sustained.
THE BUSINESS OF THE YEAR AWARD WITH TURNOVER €0-25M
THE BUSINESS OF THE YEAR AWARD WITH TURNOVER €26-150M
THE BUSINESS OF THE YEAR AWARD WITH TURNOVER €150M+
The Award for each of the Business of the Year categories will go to the outstanding company that has best demonstrated exceptional financial returns, strong growth and innovation strategies, and market leadership in its sector. Judges will be looking for evidence of clear leadership, inventiveness, ethical credentials, good stakeholder relationships with all groups and effective future planning balanced by the flexibility to deliver consistent results in challenging and dynamic market conditions.
If you want to be recognised as one of the best businesses in Europe, don't delay.
Click HERE to register and submit your entry. It's free to enter.
Alternatively CONTACT US TODAY and we can advise on the best category for you and craft your world-class entry.
Contact Us
Contact us now to find out which awards you could be winning.
Sign up for our newsletter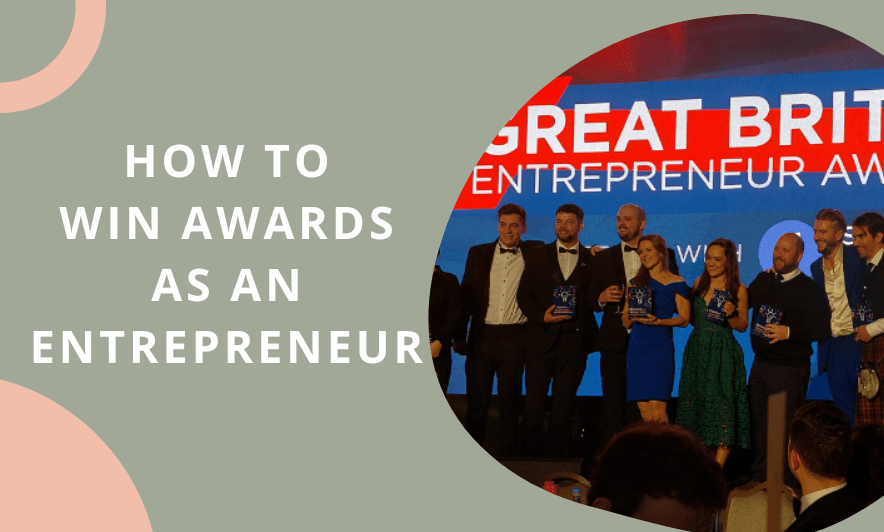 If you're serious about raising your profile as an entrepreneur winning awards is a proven strategy to get your name out there and stand out.
read more