Exclusive 'Get Awards' package
Raise brand awareness, acquire more customers and increase turnover through our 'Get Awards' package,
which is exclusively for members of Dent / KPI and offers all of the following great benefits:
STRATEGY
A comprehensive awards strategy tailored to your business.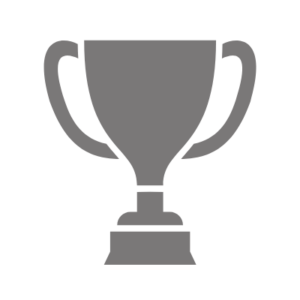 CREDITS
3 Awards Credits for entries / finalist presentations.
ANALYSIS
Unique customer impact analysis to provide powerful insights.
DISCOUNT
An exclusive Get Awards package discount of £882.
How we'll work with you:
STAGE 1
After getting to know your business objectives with plenty of research, we will compile
a bespoke awards strategy that will meet your business and awards goals.
STAGE 2
Then, we will decide which specific awards you should enter, as well as confirming
the individual categories that are best suited to your business objectives.
STAGE 3
Next, you will be given a bespoke customer survey that can be used to measure the
impact and influence you're having on your customers – bringing your entry to life.

STAGE 4
Our team will now expertly craft your award entries and presentations, and create
all support materials required. You will benefit from full awards management.
STAGE 5
Lastly, your award entry will be submitted and then reviewed by the judging panel.
We will support you with any further decisions throughout the finalist and ceremony stages.
If there's a presentation stage in the awards process, we will create a unique PowerPoint deck and
provide full coaching to ensure you and your team give a winning performance throughout the pitch.
GET AWARDS PACKAGE

3 Awards Credits
Cost: £549 plus VAT per month for 12 months
(saving £882 on our standard prices)
HOW CAN WE HELP YOU TO WIN?
As a top UK awards agency and part of the Dent Global group, we are on a mission to use awards to empower businesses, teams and individuals with the trust, credibility and authority to build a better future for themselves and others across the world.
Our Founder, Donna O'Toole, is a Top 25 CX Influencer and has been recognised for her outstanding contribution to International Awards Judging. She is also a bestselling author with her new book WIN!

We have helped everyone from Global Dragons to UK Unicorns to win major awards.

All clients receive a 5-star customer experience.

Our win rate is outstanding.

We are thought leaders in the awards industry.

Everything we do is centred around our three core values: Commitment, Confidence and Clarity.