Get Awards Ready
Learn how to increase your chances of winning awards with expert guidance and 3 key tools to help you stand out from the competition and WIN!
GET INSIGHTS
Unique awards insights that shape your activities into a winning example of qualitative evidence as a case study.
SHOW IMPACT
A highly valuable and scalable impact measurement system that gives you the quantitative results you need.
GO FURTHER
A new approach to giving back that will motivate your team and make you stand out to the judges.
GET READY TO WIN
Substantially increase your chances of winning awards by being awards-ready!
Your awards journey starts here
If you are keen to raise your profile and grow your business by winning awards but don't know if you have what it takes or where to start, our Get Awards Ready service is your ideal solution.
As a leading global awards agency, we have a wealth of expertise and success in supporting businesses to win awards. And it is our mission to see good businesses and people be recognised for their achievements and grow their profile.
Book your place now for just £999+VAT and take the first step on your roadmap to recognition;
WHAT ARE THE BENEFITS OF AWARDS?
Winning awards raise your profile and generate greater brand awareness, leading to increased turnover, investment opportunities, and better recruitment.
"Thank you so much for your coaching. I have always struggled with self promotion but your guidance gave me the confidence to share my achievements. I am so proud to have been recognised for them and be able to say I am a multi-award-winning coach and mentor."
Antoinette Oglethorpe, Founder
---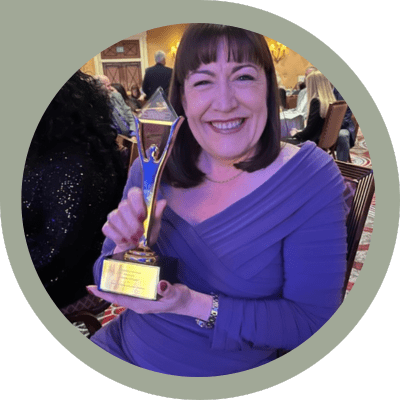 "Business Advisor of the Year 2022! Thank you soooo much Donna and the team. We're thrilled with the results."
James Church, Co-Founder
---

"Award wins are a point of differentiation, and have led to me being invited to judge at the national Hustle Awards. The awards have led to increased visibility & credibility for me and for my business."
Kay Kukoyi, Founder
---

"Winning so many gold awards for my achievements has really given me confidence this year, and now I've now launched my own awards to celebrate the impact of other entrepreneurs."
Mohamed Tohami, Founder
---

Get Awards Ready
Get Awards Ready will give you the insights and tools you need to start your journey to becoming an award-winning brand all for just one investment of £999+VAT. Book now to secure your place and take the first step on your roadmap to recognition.