Queen's Awards For Sustainable Development
The Queen's Award For Enterprise
The Queen's Awards for Enterprise are one of the most prestigious awards in the world a UK business can win. The Queen's Awards only have four categories open for nominations and a notoriously rigorous criterion to fill.
Sustainable Development
To be eligible to enter you must be able to either;
show that your sustainable development practices has aided your commercial business growth over 2 years or;

show that the continuation of your sustainable development practices has contributed to your commercial growth over 5 years
Also, your achievements should fall into one of the following categories:
an invention, design or production of goods

quality of your services provided

your marketing and distribution

continued support after the sale or service provided

management of resources or relationships with people and other organisations
Take a look at our infographic below to find out if you are eligible or watch our short video explaining the criteria.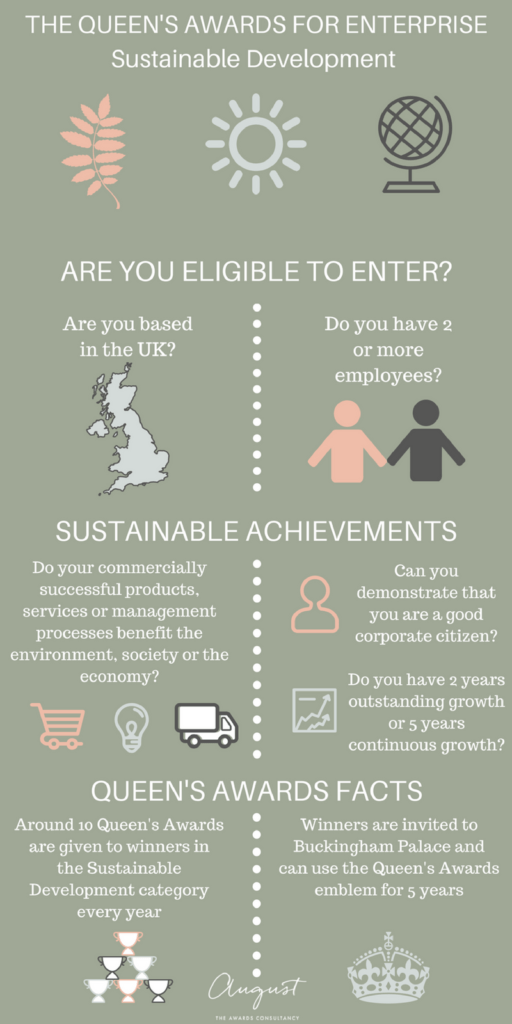 Previous winners
Take a look at some of the winners of the Queen's Awards for Sustainable Development from previous years;
St Austell Brewery – an award-winning brewery which has expanded across the south west of England. St Austell Brewery have been awarded the Queen's Award for Sustainable Development for their Cornish Barley Growers' Initiative to reintroduce barley as a staple crop of the county.
Belu Water Limited – by working with hotels, restaraunts and bars, Belu deliver water with the lowest carbon footprint possible. Belu were awarded the Queen's Award for Sustainable Development for their continuous work to reduce CO2 emissions and reduce the impact on the environment in the water sector.
Anglian Water Services – supplying water and water recycling services to over 6 million customers in the east of England. Anglian Water Services were awarded the Queen's Award for Sustainable Development for their achievements in embedding sustainability throughout their operations. Their Love Every Drop strategy details their commitment to sustainability for the whole business.
Jaguar Land Rover – the international car company were awarded a Queen's Award for Sustainable Development in recognition of their initiative to reduce the environmental impact of their productions. Jaguar's 'whole lifecycle' approach to the production of vehicles aims to reduce the environmental impact from the use of raw materials to the eventual disposal of a vehicle.
Choose the right Queen's Award category for your story
The awards are rigorous, but certainly not impossible to win — so long as you fit the criteria for the chosen category and sub-category, have a compelling narrative, and can tie up your strategy, your story, and your results in a way that shows you are outstanding. If the Sustainable Development category isn't right for you, take a look at the other categories available for you to enter;
Are you ready to win a Queen's Award?
Find out if you are ready to enter the awards and how likely you are to succeed in the Sustainable Development category by contacting us today. Arrange your FREE consultation call with our CEO and Awards Expert Donna O'Toole who will provide an honest assessment of your chances of winning.
You can find out more about the awards here or find out about our The Queen's Awards for Enterprise service here.
Free Consultation
Contact us to book your free awards or personal branding consultation.
Sign up for our newsletter
You might also like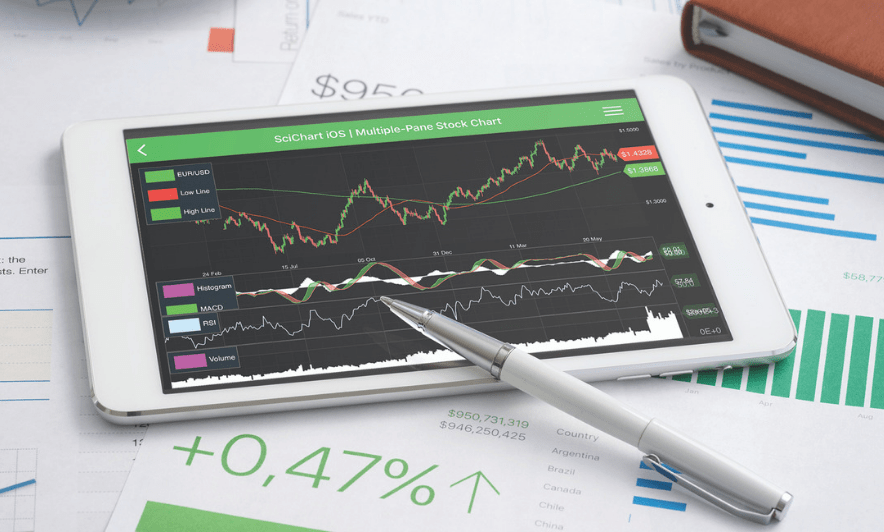 "I couldn't be happier, or more shocked, to have won. Donna's guidance was invaluable, and without her support and expertise we would have never even entered, nevermind won!"
read more