The Prince's Trust Awards
Inspirational Recognition
THE PRINCE'S TRUST AWARDS
The 2018/19 Prince's Trust and Tk Maxx & Homesense Awards celebrated the inspiring young people who have succeeded against the odds, transformed their lives and had a positive impact on their local community.
Founder and president of The Prince's Trust, His Royal Highness The Prince of Wales was in attendance alongside celebrity ambassadors, including; Phillip Schofield, Danny Dyer, Gareth Southgate and Joanna Lumley.
The Prince's Trust help young people aged 11-30 transform their lives through education, training and employment. In the last 10 years they have returned £1.4 billion to society by helping disadvantaged youth, and last year alone they helped 57,000 young people.
RECOGNISING INSPIRATIONAL YOUNG PEOPLE
The national awards bring together the regional winners for the huge red carpet event.
ITV's This Morning host Phillip Schofield and BBC Radio DJ Fearne Cotton hosted the event at the London Palladium. Throughout the evening, celebrities and Prince's Trust ambassadors handed out awards to the deserving individuals.
AND THE WINNER IS…
Winners included Dylan England, who was a victim of abuse as a child, but has now turned his life around. Dylan joined The Prince's Trust Team programme and now helps others who are unemployed, unconfident and struggling to gain the confidence and skills to start a career or further their education.
"Today it's hard to recognise the person I was before because life has changed so much for the better. I am a Assistant Team Leader and a Young Ambassador, and I want to use my past to help other young people. I am so grateful to The Prince's Trust for helping me get here; I am loving the journey I am on."
Mentor Rahul Mehra was recognised for his dedication to running employability programmes. Through his position as GAP Store Manager. Rahul has recently designed a visual merchandising course to give young people the opportunity to learn about brand, product placement, design and Store presentation.
"I've always had mentors in both my professional and personal lives, and that experience of having people nurture me and help me grow has allowed me to do the same for others. Working with The Prince's Trust and being a mentor to young people makes me proud to go to work every day. It's amazing being able to do things over and above my day job to help young people get into employment and give opportunities to those who may have had setbacks in their lives."
Each winner has their own unique story, You can read each of the winners' stories here. We'd like to congratulate all the winners and say a big well done to everyone in the charity who are transforming their lives and helping others.
INSPIRATIONAL RECOGNITION
The Prince's Trust charity gives young people the skills and confidence to live well, earn, and learn.
The awards shine the spotlight on some of the incredible individuals they have helped, and who are now giving back and helping others, as well as the people who are supporting young people to shine. It's such a fantastic event, and a great way to reward young people who have transformed their lives.
Awards like The Prince's Trust and Tk Maxx & Homesense Awards rely on nominations from the family, friends, or colleagues of the individual to put them in the running to win.
If you know someone who you think should be recognised for their achievements, either personally or professionally, contact us and we can tell you about the awards they could win.
Contact Us
Contact us now to find out which awards you could be winning.
Sign up for our newsletter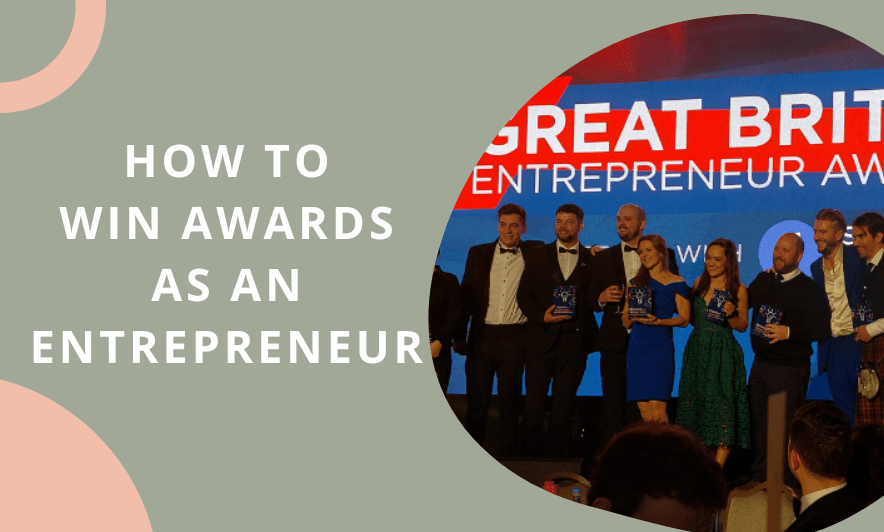 If you're serious about raising your profile as an entrepreneur winning awards is a proven strategy to get your name out there and stand out.
read more