Who wins when you win?
I've always believed that success is far more enjoyable when you share it.
How great does it feel to know that you have made someone else smile?
How rewarding is it to know that you've done something to make someone's life better?
And how amazing is it when you see that person grow and achieve their own success thanks to the little seed that you sewed?
Infinitely, that's how much!
We're all sharing our 'little wins' on a daily basis, as leaders sharing our success with our teams, customers and contacts to give them better outcomes, as parents sharing our successful experiences with our children to shape their lives, and as friends and partners sharing our success with our loved ones and enjoying the rewards together.
CELEBRATING YOUR SUCCESS
So I've always wanted to be able to share the success of our award-winning clients and celebrate in a way that really mattered. That wasn't only to raise their profiles so that they could go on to do even more amazing things, but for us to tangibly create our own positive impact on the world too. And I'm delighted to have found the perfect way!
Now, by becoming part of the B1G1 movement, every time one of our clients wins an award we will be celebrating and sharing their success by providing 5 days of business training to a woman in Zimbabwe. This will give every woman we support the training and skills she needs to unlock new opportunities and work towards a better future.
As a female entrepreneur who started with nothing, I've depended on hard work, self-development and continued education to help reach my own goals, so this is a project really close to my heart. I am passionate about giving people the education and skills they need to create a better future for themselves and their families, and this project helps us to support the UN's Global Goals for Quality Education, Decent Work and Economic Growth.
B1G1
I was introduced to the B1G1 movement by Daniel Priestley, co-founder of Dent Global and author of the inspirational Key Person of Influence book and high-impact accelerator programme for entrepreneurs. Daniel challenged me to think about what I truly cared about, and how I could use my business successes as a platform to help others. Going on that journey of discovery has been hugely positive for me, and was made even better when I signed up to B1G1 and received a call from their awesome Chairman Paul Dunn to say thank you for joining!
This has been a great initiative for us all as a team, as not only are we even more incentivised than ever to make sure our clients win (and that's saying something!) we are truly living our ethos, to help people to achieve their personal and professional dreams by winning the best awards in the world. And to know that when they do, they are already helping someone else to achieve their dream too.
If you haven't already found a way to share your joy and success in a way that can make someone else's life a bit better I encourage you to take a look at the B1G1 website, read the stories and think about what truly connects to your heart and soul. If you could share your success in a way that would make a difference what would you do?
And that leaves me with just one question…
Who wins, when you win?
Contact Us
Contact us now to find out which awards you could be winning.
Sign up for our newsletter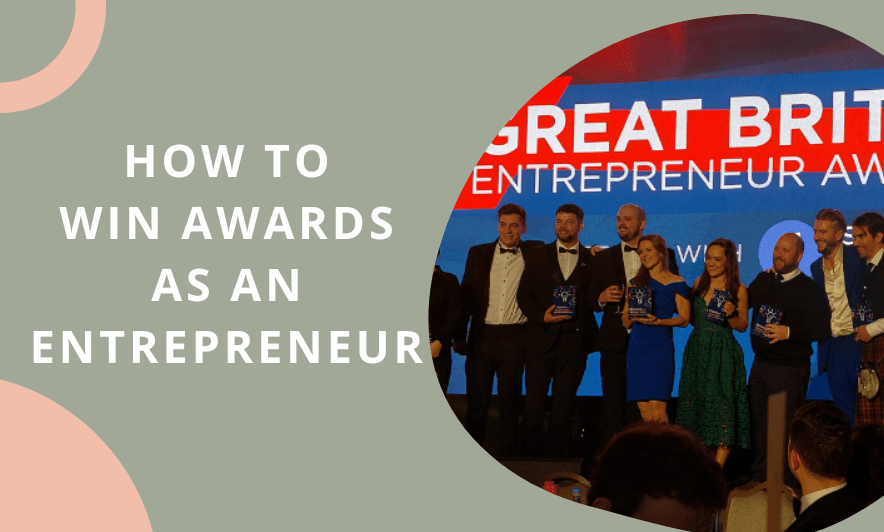 If you're serious about raising your profile as an entrepreneur winning awards is a proven strategy to get your name out there and stand out.
read more