Stop Waiting. Start Winning
We are a top UK awards agency giving the most impactful, insightful, and inspirational awards services to businesses, teams and individuals in every industry sector across the world.
We deliver award entries, award presentations, and awards training that gets results!
Click below to start your award-winning journey.
I completed the August Awards Accelerator training in November and wanted to Thank Donna for delivering such an insightful and inspiring day! Prior to the training I had no clue where to start, and no confidence that entering awards would be time well spent for the company. Within 5 minutes of commencing the training, Donna had blown all my misconceptions about business awards out of the water! The Accelerator training covered everything I needed to know, from how to build our awards strategy, right through to how to use awards for marketing our business. I'm looking forward to sharing my ideas with the rest of the company so we can get cracking on our entries for awards in 2021. Thank you August 🙂
August have provided us with confidence and insightful knowledge around the awards industry. Their training in highly professional and engaging
Donna and team were excellent at providing some quality content about how to choose and submit for awards that suit our business. I now feel confident to go and make the submissions to get our awards journey started. Highly recommend!
Great advice on putting together an awards strategy either for an individual or a business. Highly recommended.
I had a fantastic experience with Donna and her team. Right from the start she was great at tailoring her awards service to me and my personality (I hate forms!), she was highly professional in interviewing my nomination case studies - and I won a Gold Stevie Award - first time around! fantastic investment in me and my business.
Find out your current ability to win awards and how to increase your chances of winning in the future.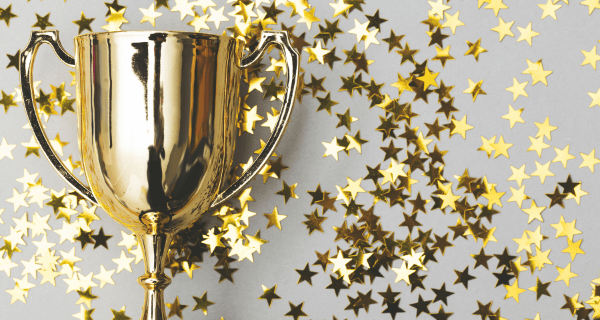 Get the best chance of winning the awards you deserve.
What People Say About Us
"I couldn't be happier, or more shocked, to have won a Queen's Awards for Enterprise. Donna's guidance was invaluable, and without her support and expertise we would have never even entered, nevermind won!"
Andrew Burnett-Thompson, CEO, SciChart
What People Say About Us
"We are delighted to have won the Queen's Award for Enterprise in the Innovation category and would highly recommend Donna's services. Her professional advice and guidance was invaluable during the application process. With Donna's help, we were able to put together a comprehensive submission for the esteemed award and we are thrilled with the results."
Steve Kaye, Marketing Director, HiB
What People Say About Us
"I have been working with Donna over the last few years and I have to say, I have found her to be the consummate professional, always keeping her promises, a great marketer and PR guru."
Neil Skehel, Ceo, Awards International
What People Say About Us
"Donna's masterclass gave me a fantastic insight into what it takes to win awards. I found the training extremely useful as this is something that can be carried forward and used on a day-to-day basis."
Pauline Saunders, Head of Events, The Learning & Performance Institute
What People Say About Us
"We were so proud to win gold in our category at the UK Business Awards. Thanks again Donna for your advice on our initial submission – which really helped shape the entry. The whole team is delighted with the result!"
Helen Nesbitt, Head of Content, Farrer Kane
What People Say About Us
"Donna's guidance and advice was invaluable when preparing our submission for a number of awards this year. She helped us to lay out the detail in a way that ensured judges could clearly see compelling evidence aligned to judging criteria, challenged our thinking and helped us to ensure that nothing was left to chance. Time spent with Donna is time very well invested!"
Moyra Smith, Strategic Business Manager, Mercuri International
What People Say About Us
"The awards training has been one of the most unique, informative, and inspiring days the team have ever completed. I was really impressed Donna at how you engaged and interacted with my team – you are a real inspiration and a lady bursting with personality. Keep up the amazing work!"
Andrew Scott, CEO, Ascot Group and Business Leader Magazine
What People Say About Us
"We haven't won an award since 2007 but in the last 5 months – we have won 5, including a really prestigious one last Friday from the City of London. So just wanted to say thank you – the course really helped switch the way we thought about entering these and the results speak for themselves!"
Amy Walters, Business Manager, Bow Lane Dental Group
Business Awards Lists
We can help you win awards no matter your sector. Click below to see some of the awards available for a small selection of industries and award types. Contact us to find out which awards you could win.
AWARDS SUCCESS
Our clients have won hundreds of national and international awards including: