Stop Waiting. Start Winning
We are a global awards agency giving the most impactful, insightful, and inspirational awards services to businesses, teams and individuals in every industry sector across the world.
We deliver award entries, award presentations, and awards training that gets results!
Click below to start your award-winning journey.
Antoinette Oglethorpe
19/07/2021
I can highly recommend the August Awards Accelerator. I learned a huge amount and feel loads more confident about applying for awards. Since completing the Accelerator I have entered three! It was so much easier to write the entries after adopting the techniques I learned from Donna.
I attended the Awards Accelerator last week, and it provided a lot of food for thought, along with a clear approach to making applications. It was a very useful day, and helped to solidify a lot of points. I will be reviewing all the information in more detail so I am ready to start making our first awards applications. Thank you.
Pauline McCracken
12/07/2021
Attended the Awards Accelerator last week and it was excellent! Donna delivered a great course full of relevant and tailored information which would help any company on their awards journey. Have previously worked with this consultancy and have reaped the benefits with Gold, Silver and Bronze awards in the recent UK Complaints Handling Awards. Thanks so much, learnt a lot more last week too.
Just attended the Awards Accelerator course and have learned a great deal to help with my submissions for future awards for LTC4. Hoping Awards will be a great way to build awareness and credibility for LTC4's global industry standard legal technology Certification.
Very professional and high quality training. I learned a great deal and am excited to put it all into place! Thank you!
I completed the August Awards Accelerator training in November and wanted to Thank Donna for delivering such an insightful and inspiring day! Prior to the training I had no clue where to start, and no confidence that entering awards would be time well spent for the company. Within 5 minutes of commencing the training, Donna had blown all my misconceptions about business awards out of the water! The Accelerator training covered everything I needed to know, from how to build our awards strategy, right through to how to use awards for marketing our business. I'm looking forward to sharing my ideas with the rest of the company so we can get cracking on our entries for awards in 2021. Thank you August 🙂
August have provided us with confidence and insightful knowledge around the awards industry. Their training in highly professional and engaging
Donna and team were excellent at providing some quality content about how to choose and submit for awards that suit our business. I now feel confident to go and make the submissions to get our awards journey started. Highly recommend!
Great advice on putting together an awards strategy either for an individual or a business. Highly recommended.
I had a fantastic experience with Donna and her team. Right from the start she was great at tailoring her awards service to me and my personality (I hate forms!), she was highly professional in interviewing my nomination case studies - and I won a Gold Stevie Award - first time around! fantastic investment in me and my business.
Find out your current ability to win awards and how to increase your chances of winning in the future.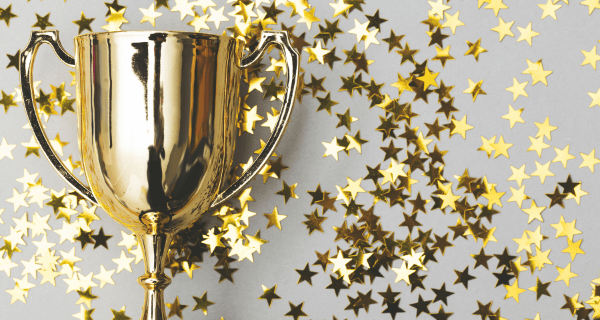 What People Say About Us
"I couldn't be happier, or more shocked, to have won a Queen's Awards for Enterprise for Innovation. Donna's guidance was invaluable, and without her support and expertise we would have never even entered, nevermind won!"
Dr Andrew Burnett-Thompson, CEO SciChart
What People Say About Us
"I have been working with Donna over the last few years and I have to say, I have found her to be the consummate professional, always keeping her promises, a great marketer and PR guru."
Neil Skehel, Ceo, Awards International
Business Awards Lists
We can help you win awards, no matter your sector. Click below to see some of the awards available for a small selection of industries and award types. Contact us to find out which awards you could win.
AWARDS SUCCESS
We have worked with clients in hundreds of national and international awards including:
google-site-verification: googlef656b2371dc502ac.html