AWARDS OPEN IN NOVEMBER
With only 2 months left of the year, start November with a bang and enter some of the last awards open in 2019.
We've included a selection of great awards open in November, giving you plenty of time to get your entries together.
Can you afford to miss out on valuable recognition for another year?
We've picked just 3 awards that are open now. You can find out more below.
Explore the categories that give you the best chance of winning, or get in touch and we'll help you select the right awards for your business.
And don't worry if your business doesn't fit into these awards. We work with awards in every industry, across the world. So get in touch and we can create your bespoke awards strategy.
The FSB Celebrating Small Business Awards recognise and celebrate the huge contribution that smaller businesses and the self-employed make to the UK.
Entries are up to 1000 words. Entry is free and UK businesses with up to 250 employees can enter!
Deadline: Multiple deadline dates depending on your region – click here to find out.
Regional Finals: Each region has it's own finals
UK Final: 21 May 2020
The UK Employee Experience Awards reward outstanding initiatives that have improved their employees' life at work.
You can showcase your initiatives, celebrate your team's dedication and learn from other top professionals in attendance.
Entries are up to 2000 words. Register and pay for your entry before 20th December to save £100 on entry fees. You will still have until the final deadline to write and submit. Standard entries cost £299+VAT and additional entries are £169+VAT when ordered together.
Early Bird Deadline: 20 December 2019
Deadline: 31 January 2020
Finalists Announced: 10 February 2020
Finals: 14 May 2020
The Drum Marketing Awards reward and celebrate the most effective marketing strategies and campaigns over the past year.
If you're an agency, brand or not for profit organisation, regardless of scale, then these awards could be perfect for you. They are open to any organisation that can prove results from their marketing efforts.
Entries are up to 1500 words and cost £295+VAT for your first entry. Additional entries costs £155+VAT.
Deadline: 5 March 2020
Finalists Announced: 16 April 2020
Finals: 21 May 2020
HOW TO WIN AWARDS
If you're ready to enter awards, the time to start is now!
You can read our tips on how to write a winning award entry here, or get in touch today.
We will save you time, money and energy, by providing expert consultancy, writing your award entries for you, and coaching you through your presentations to the judges – everything that will give you the best chance of success.
So become a winner today, contact us and book your free consultancy.
Contact Us
Contact us now to find out which awards you could be winning.
Sign up for our newsletter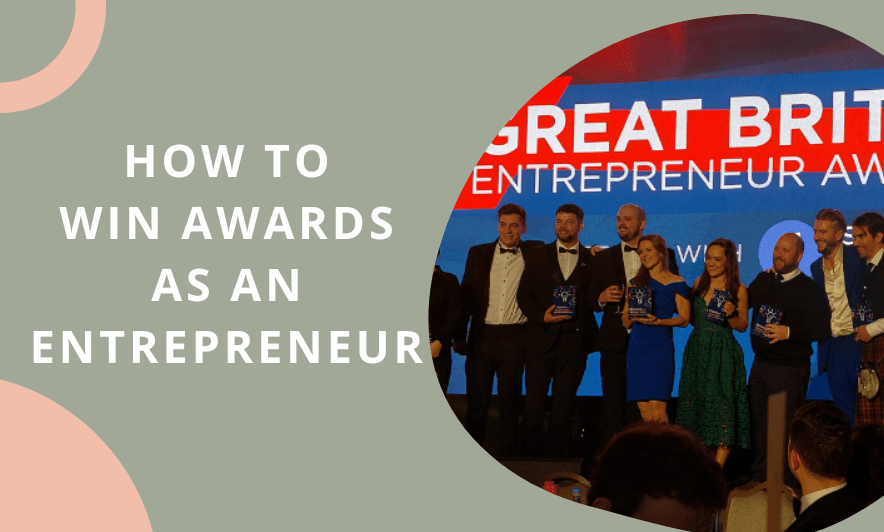 If you're serious about raising your profile as an entrepreneur winning awards is a proven strategy to get your name out there and stand out.
read more