Meet SciChart – The Queen's Award for Enterprise Innovation Winner 2019
The Queen's Awards for Enterprise
In November 2010 sitting at his dining room table, highly experienced software developer Dr Andrew Burnett-Thompson made a life-changing decision.
Frustrated by the limitations of basic Windows charts and graphs which were only able to show a few thousand data-points, were slow in their processing ability, and were preventing him from interpreting and displaying larger data sets, he decided to create his very own, unique charting software.
Andrew had been operating as a developer and a consultant for many years and understood both the capabilities and limitations of his industry. He was also aware of the incredible improvements that had been made in the area of computer gaming – which used bitmaps and algorithms to create high-speed responses and outstanding graphics. So he decided to try something new – to combine the specific features of gaming technology that created the fastest moving, highest performing and most visually appealing games, with the analytical features of chart and graph software to display big data and Realtime charts for industry applications.
And so SciChart was born.
SciChart could plot millions of data-points, in real-time, clearly and effectively on mobile and PCs. Since that day years ago, SciChart has evolved and developed to become the market-leading product it is today – used by the Automotive, Defence, Pharmaceutical, Oil & Gas, Investment Banking, and Trading industries across 40 countries worldwide to interpret and display vital graphs and charts.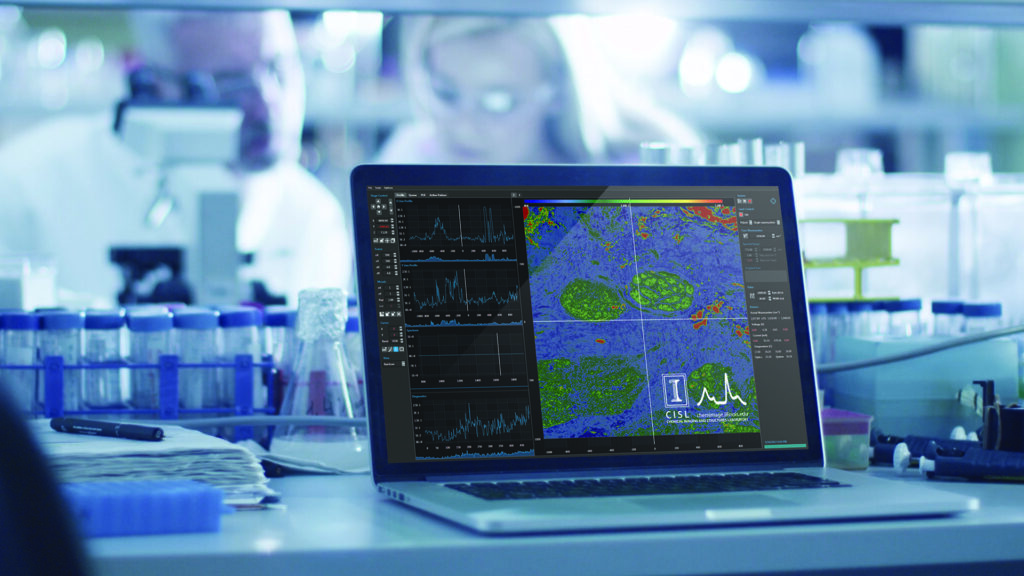 THE QUEEN'S AWARDS FOR ENTERPRISE ENTRY PROCESS
Fast forward to summer 2018, Andrew reached out following a recommendation from a local UK Trade & Investment representative who had suggested that SciChart's success could make the business worthy of winning a Queen's Award for Enterprise.
Andrew had no idea how the Queen's Awards competition worked, didn't honestly think it was for him as the business had never actually entered any awards, and felt he was juggling enough as it was to really want to get involved.
Nonetheless we had chat and Donna explained all the ins and outs of the competition to Andrew, giving him a fair, honest, and detailed assessment of SciChart's chances of winning the award.
The conclusion? Yes! Based on our experience and understanding of what it takes to win these highly coveted awards, SciChart certainly ticked all the right boxes. But Andrew wasn't so sure. He struggled to believe his small business would ever have a chance at winning the most prestigious award in the world.
"When Donna said SciChart had a chance of winning The Queen's Award for Enterprise I didn't believe her. I know how niche our software is, so I wasn't sure if anyone would really understand what we did, nevermind give us an award for it! I also really didn't have the time to commit to processing such a huge nomination form. But she explained what we needed to show, and told me how she would put our story together in a way that an awards judge would fully understand and appreciate what we do. I still can't say I truly believed we could win, but we had nothing to lose by going for it and Donna promised not to waste my time applying for an award if it wasn't likely to be a success."
The challenge didn't stop there. SciChart was a highly technical, niche software product. In order to have any chance of winning, first we needed to learn how it worked, what made it unique, who needed it and why, where it was sold, how it was used and so much more.
Not only that, we needed to analyse SciChart's commercial performance, compare financial results and real-life impact with the rest of the market, and demonstrate its success in a robust nomination that left no stone unturned. This was not going to be easy, but we love a challenge!
CHARTING SCICHART'S SUCCESS
We took the whole nomination process out of Andrew's hands, allowing him to continue running his business without adding to his workload. We made it our business to learn all about SciChart, talk to the team, gather evidence, analyse growth, investigate customer experience, and evaluate the wider market – ensuring that every aspect of the rigorous criteria was covered from start to finish.
As with every award entry we write, the business was consistently the star of the show – we just had to show it off in the best light.
The result was mind blowing for Andrew. In Spring 2019 it was announced that SciChart had won a Queen's Award for Enterprise Award in the Innovation category!
The software business that he had been creating by getting up at 5am every day for months on end before getting on a train to start his day job, had been crowned one of the most successful businesses in the UK. Andrew says:
"I couldn't be happier, or more shocked, to have won a Queen's Awards for Enterprise for Innovation. Donna's guidance was invaluable, and without her support and expertise we would have never even entered, nevermind won!"
We're very proud to have been part of the process for SciChart and all of our Queen's Awards 2019 winners.
COULD YOU WIN THE QUEENS AWARD FOR ENTERPRISE?
If reading SciChart's story has inspired you and got you thinking 'Could we win a Queen's Award for Enterprise?' then there's only one way to find out…please get in touch!
We will give you a free, thorough, no obligation assessment of your likelihood of winning and explain everything you need to know before we get started on your nomination. And if you're not likely to win, we will make sure you understand why, and when to apply in the future.
UK Businesses of all sizes can win a Queen's Award, from micro-businesses and fast-growth startups, to established, global multi-million pound organisations.
As a winner you and your business will benefit hugely from this prestigious award. PR opportunities are limitless as you will be invited to attend a very special celebration event at Buckingham Palace, and you'll receive a visit from the Lord Lieutenant of your County who will present your award. What a brilliant way to recognise and reward your team for all their hard work and achievements!
You will also be allowed to use the official Queen's Awards emblem on your website and all marketing materials for 5 years – the emblem is known all over the world and is a priceless addition that will aid your business growth.
The competition opens in May and deadlines in September each year. Nominations can take weeks to prepare, so don't delay, contact us today for your FREE, totally honest, impartial assessment of your chances of winning.
For more information on the Queen's Awards for Enterprise categories and process click here.
Free Consultation
Contact us to book your free awards or personal branding consultation.
Sign up for our newsletter
You might also like
The Queen's Birthday Honours List 2019 has seen 1073 individuals recognised for their fantastic personal achievements. Here is this year's roundup…
read more