Could you be Eligible for a Queen's Honour?
Could you be eligible for a Queen's Honour?
The 2018 New Years Honours list featured a wide range of extraordinary people from every corner of the UK, with ages ranging from 18 – 101 years old! Amongst the award winners were author Michael Morpurgo who received a knighthood for his services to Literature and Charity. More famous faces joined the list;
Drummer Richard Starkey (AKA Ringo Starr) of The Beatles received a knighthood

PR Consultant Lynne Franks received an OBE for her services to business, fashion and women empowerment

The First British Astronaut Helen Sharman received one of the highest honours, The Order of St Michael and St George (CMG) for her services to education in science and technology
Of the 1123, Lucia Mee is the youngest. At only 18 years old, she has undergone three liver transplants following her diagnosis of autoimmune hepatitis. Lucia is being awarded a BEM for dedicating her time to promoting and spreading awareness about organ donation.
The list features individuals who have dedicated their lifetime to helping others. Two individuals stand out in particular, at 101 years old Lt Col. Mordaunt Cohen receives an MBE for his services to WW2 education. Also, 101 years old,  Helena Jones receives a BEM for her services to young people in the Brecon, Powys community. What an incredible legacy for their families!
How do you get an MBE, OBE, CBE or Knighthood?
The honours system rewards people for their outstanding achievements, those who have shown great commitment to serving and supporting Britain, and those who have demonstrated exceptional service to their industries, communities and professional disciplines.
If you have made life better for others or are excel at what you do – you or a friend, family member or colleague could be eligible for an honour from The Queen!
Anyone can be nominated for an Honour. However, the entry process is not to be taken lightly.
Creating a nomination involves compiling an outstanding narrative, testimonials and evidence, then putting it all together in a clear, cohesive and comprehensible way. Once submitted it can take between 12-18 months or longer to get a response.
The entries are rigorously checked by an Honours Committee to decide who shall receive the prestigious awards at either The Queen's Birthday Honours List in June or in the New Year Honours List. In total there are around 2200 awards given out every year!
Types of National Honours
There are several types of Queen's honours you can receive. These range from;
Dame or Knighthood

Commander of the Order of the British Empire (CBE)

Officer of the Order of the British Empire (OBE)

Member of the Order of the British Empire (MBE)

British Empire Medal
Each honour is awarded depending on the achievements you have detailed in your nomination, you do not specifically choose which one you would like to apply for.
What receiving an honour from The Queen could do for you
Receiving an honour is such a huge achievement and you should reap the rewards it brings. When you receive an honour you are invited to Buckingham Palace and presented with your medal by The Queen or a member of the Royal family. Your name and achievements are published in major national and international publications and if you are awarded a Damehood or Knighthood you receive the title 'Sir' or 'Dame', for other honours you have the letters of the award added to your name.
What an amazing platform for sharing your story with others and motivate more people to look after their communities or expand their profession with their commitment!
Who do you know that could be worthy of an honour from The Queen?
Donna has successfully overseen hundreds of honours applications and knows what it takes to win. Get in touch today to find out if your candidate could be in line for an honour too.
Contact Us
Contact us now to find out which awards you could be winning.
Sign up for our newsletter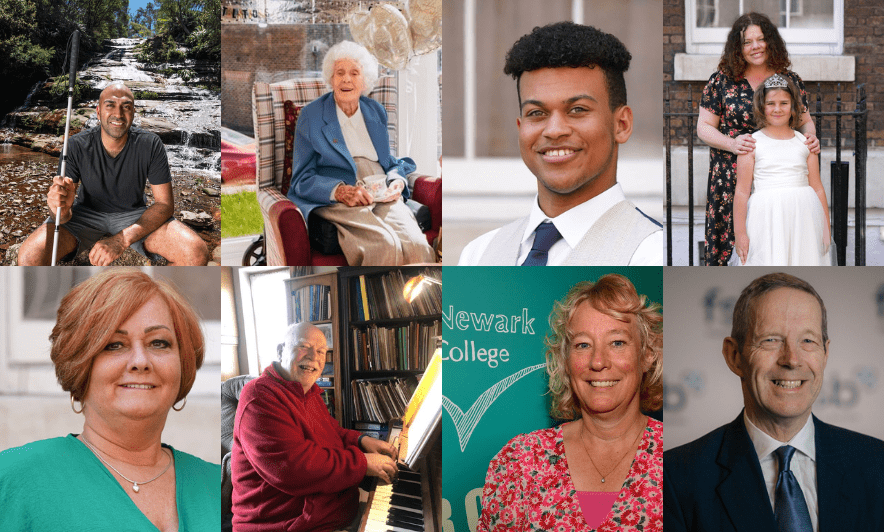 1,171 people have been awarded in the first King's Birthday Honours List, with 52% given to those who have supported their communities.
read more