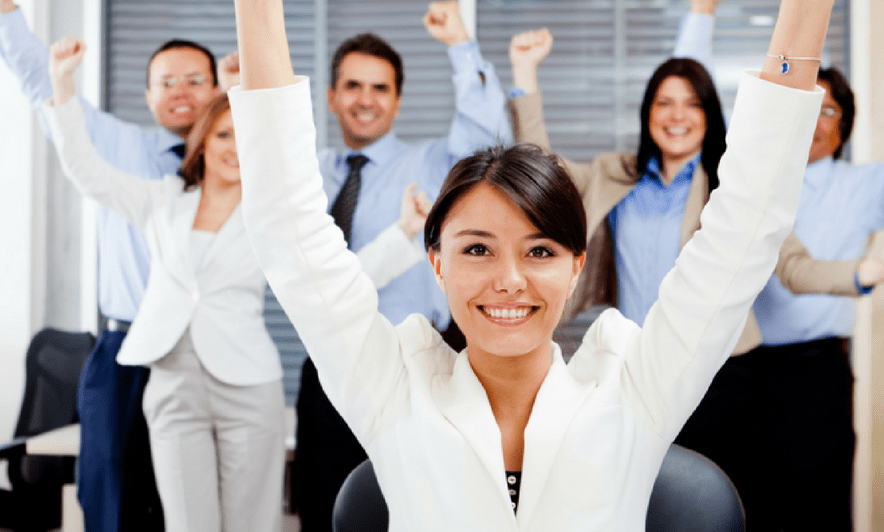 14 Awards for women in business
What better day to celebrate the achievements of women in business than by nominating yourself or one of your female colleagues for an award!
Read on for a list of awards for women in business!
Over the last couple of years there's been lots of good news for 'women in business' – around one million UK based SMEs are now led by women; the number of female board members has shown growth (albeit slow); and for the first time in history, last year more women than men were included in the Queen's Honours List.
And just as the number of women in business has grown over the last few years, so too have the number of awards designed to recognise their achievements.
But, despite all this good news, it's still well-documented that women receive less formal recognition for their achievements than men.
Whether this is because they are less likely than men to put themselves forward, or because they are overlooked in favour of their male counterparts, is a debate that will run and run. The small number of females compared to males entering awards is certainly something I have noticed myself as an awards expert and national judge.
So what does this mean for awards designed exclusively for women? Are they all fizz-fuelled fluffy events that you win by simply turning up as some may like to think? And is an award designed for female competitors somehow less credible than an award open to both men and women?
No. And no. Let me explain.
Awards for women in business are tough. They have been designed to recognise the business achievements of our leading ladies using distinct criteria that challenges their thinking and analyses their efforts, benchmarking them against their competitors. And, as entrants and past winners will know, it can feel even harder to stand out in an all-female competition than it can as one of perhaps only 20% of female competitors in a traditionally male-dominated award or category.
And just look at the most common backers and sponsors of awards for women – who do you see? Banks and financial institutions that's who – Natwest, HSBC, RBS, Lloyds, Barclays, Deloitte, Aviva, etc. etc. These savvy sponsors know that there are more women opening businesses today than ever before, and they want to make sure the cream of the crop come to them for lending, investment, insurance, accounts, and business banking.
Then there's the judging panel. Male and female industry experts; leading ladies who've walked in your shoes and jumped your obstacles; influential business leaders who are looking to highlight, and possibly even work with the world's next best businesswoman. They're not easily pleased, and rightly so, they are looking for something special.
Awards for women are not an alternative to entering awards for both sexes, they are an additional opportunity for women to shine a light on their achievements, to gain valuable insights from the women who have gone before them, and to make new relationships with potential collaborators, partners and investors.
So ladies, stop leaning in/sideways/this way and that and start stepping forward instead. This is your time to shine!
To help you on your way to building credibility and winning valuable external recognition for your achievements as a female entrepreneur, business leader or innovator, here's a selection of 14 awards designed specifically for women in business:
The Forward Ladies Women in Business Awards
The Women in Banking and Finance Awards
The Veuve Cliquot Business Woman Award
The Asian Woman of Achievement Awards
The FDM Everywoman in Technology Awards
The National Mumandworking Awards
The Stevie Awards for Women in Business
The FTA Everywoman in Transport & Logistics Awards
The Cartier Women's Initiative Awards
The Women of the Future Awards
There are also many general awards with additional specific categories for women – like the Professional Women of the Year at the UK Customer Experience Awards.
If you are nominating yourself, putting the time and effort into entering awards for the work you have completed over the years can seem a little unnatural. It can feel like you're shouting 'Hey, I'm great, look at what I've achieved'. But what's wrong with that? It's a competitive market and if you don't shout about your successes, who exactly are you expecting to shout for you?
Recognition is important for progression, so don't dismiss entering awards before you have investigated the potential benefits further.
And if you want to give something back, how about giving your boss a shout out for being such a great employer by putting them forward to be one of the Top 50 employers for women. Awards for employers can also be hugely rewarding for the whole company, but that's another story for another day…
Call me for advice on which awards you could be winning – and good luck ladies!
Free Consultation
Contact us to book your free awards or personal branding consultation.
Sign up for our newsletter
You might also like
Learn the secrets of winning awards so you can raise your profile, increase turnover and achieve greater success.
read more