The Close Brothers Retail Finance story: An award-winning case study
In 2016 Close Brothers branched out with a new business within the group, Close Brothers Retail Finance. The business was doing well but recognised the need to stand out in a new marketplace.
After engaging our help to win national awards at Close Brothers Premium Finance, we were enlisted to help Close Brothers Retail Finance gain the recognition they deserved.
It was clear from the outset that the team had been working so hard looking after their clients that they couldn't see the wood for the trees when it came to their own unique selling point and which awards they could be in with a chance of winning.
August's CEO Donna O'Toole met with the CBRF team, analysing their business achievements to date and investigating was truly making them different from their competitors. It wasn't long before she delivered a strategic approach to their awards journey, selecting the awards and categories that would help them get in front of the right audiences and meet their business goals – with a new and exciting awards story that would make the judges realise how important their business was to the UK.
The CBRF 'awards story' would soon become the secret recipe for their awards success. The unique story was built into all award entries and presentations and even a film was made to demonstrate the success of all their good work.
Within just a few months Close Brothers Retail Finance started to see the benefits of our work.
Winners of Best New Product at the UK Customer Experience Awards, New Business at the Corporate Business Awards, Finance Provider of the Year at the British Small Business Awards was just the start…and in 2018 CBRF became two-time winners at the National Business Awards, winning Business Enabler of the Year in 2017 and the Customer Focus Award in 2018 – proving just how much they had enabled and empowered other businesses to grow since their launch.
CBRF utilised their awards success to make highly beneficial new relationships with partners and customers and to attract valuable attention in their industry. Such was the success of the awards programme, CBRF became the talking point of many in their sector and in 2018 CBRF was acquired by the renowned Swedish payment provider, Klarna.
Don't take our word for what a massive difference winning awards has made to the business though, this is what Alex Marsh, former MD of Close Brothers Retail Finance, now Senior Commercial Director at Klarna said:
"We had the benefit and pleasure of enlisting Donna's expertise at Close Brothers Retail Finance in securing a number of major industry awards.

Donna's unique skill-set and naturally engaging advice have transcended these award wins, ultimately helping us to identify and shape the USPs of business, thus influencing our strategy, proposition and marketing.

We are hugely grateful to Donna's partnership with our business and direct impact of super-charging team morale, retailer awareness of our business and bottom-line growth"
So are you ready to raise your profile, meet all your goals, and become an award-winner? Contact us now to start your awards journey.
Contact Us
Contact us now to find out which awards you could be winning.
Sign up for our newsletter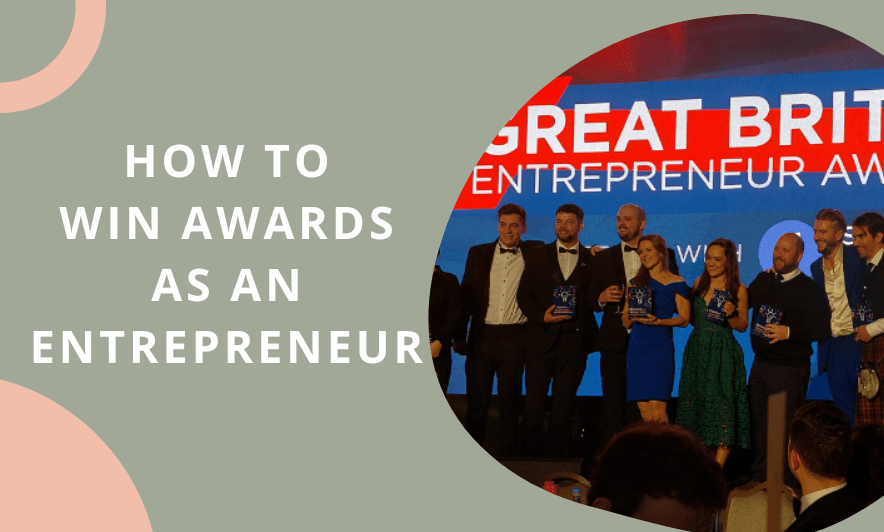 If you're serious about raising your profile as an entrepreneur winning awards is a proven strategy to get your name out there and stand out.
read more