Keep believing and you WILL get there
When England won the World Cup back in 1966, few people would have predicted a 56-year wait for another senior football trophy.
So many near misses and false dawns have heaped the pressure on our national teams, leading to a range of songs such as the iconic Three Lions (Football's Coming Home) in an attempt to inspire another major triumph. Despite all the heartbreak from previous tournaments, we never stopped believing… ever.
As soon as the final whistle sounded at Wembley last night – following a dramatic 2-1 extra-time success against eight-time winners Germany, we could finally breathe a huge collective sigh of relief and celebrate a truly magnificent victory for our Lionesses. Champions of Europe for the first time. Simply incredible. Cue scenes of utter delirium from (most of) the 87,000 crowd who were fortunate to witness this historic moment that will stay with them forever.
Whether in sport, business or any other situation, the principle is still the same:
Keep believing in yourself
Keep working hard to improve
Keep learning from past performances
NEVER. GIVE. UP.
If you have entered awards in the past and not been successful, fear not. Your time will come. And when it does, the feeling will be so sweet. 
What's more, winning is just the start of a wonderful, uplifting journey. For example, our England heroines will undoubtedly inspire a huge number of young girls to join their local club and dream of walking out for a showpiece final in the years to come. When you win an award, the impact it can have on your wider business is significant – motivating your employees, improving team morale, driving recruitment, raising brand awareness, attracting investment and growing sales.
With so much to gain, it's time to seize the moment and get in touch with our expert team here at August Recognition, who can support you in your awards journey.
JOIN OUR FREE AWARDS WORKSHOP
We'd love to meet you at our next online awards workshop, where we'll share the secrets of winning awards and increase your chances of becoming a winner. Simply click below to join us on Wednesday 17 August from 11.00am:
Contact Us
Contact us now to find out which awards you could be winning.
Sign up for our newsletter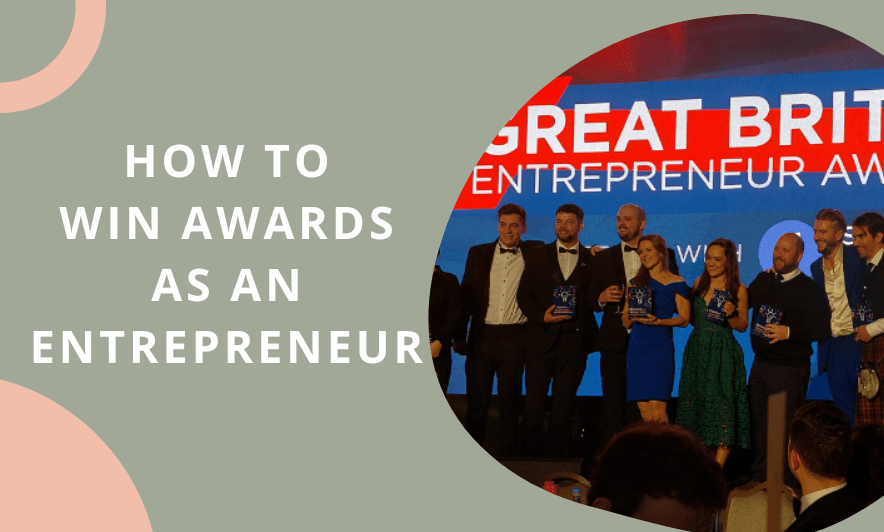 If you're serious about raising your profile as an entrepreneur winning awards is a proven strategy to get your name out there and stand out.
read more