Ready to Win the European Customer Experience Awards?
A CELEBRATION OF EXCELLENCE IN CUSTOMER EXPERIENCE
Do you take great pride in how you treat your customers? Would you like to be recognised for all of the fantastic work you do in this area?
The inaugural European Customer Experience Awards (European CXAs) were recently launched to celebrate the inspirational efforts of CX professionals across Europe. With a total of 26 categories – each recognising a particular aspect of CX excellence – there are plenty of opportunities to get involved:
CX Classics: Recognising the different aspects shaping a world-class CX strategy (16 categories)
Digital CX: Focused on achievements in the digital arena (5 categories)
Nightingale CX: Focused on healthcare and vulnerable customers (3 categories)
CX Legends: Accolades celebrating the essential role of leaders and teams in CX success (2 categories)
To ensure you don't miss out on your chance to showcase your CX skills at these prestigious new awards, here are the all-important dates for your diary:
Friday 28 January 2022: Early Bird Entry Deadline
Friday 4 March 2022: Entry Deadline
Monday 14 March 2022: Finalists Announced
Friday 6 May 2022: Early Bird Booking Deadline
Friday 3 June 2022: Booking Deadline
Thursday 16 June 2022: Awards Finals & Ceremony
Visit the official European CXAs website.
LEARN MORE ABOUT THE EUROPEAN CUSTOMER EXPERIENCE AWARDS
Donna recently spoke with the CEO of Awards International, Neil Skehel, about the European Customer Experience Awards on her Winning Awards podcast.
To find out how you can benefit from being a part of these new awards, simply click here to listen to this insightful podcast episode.
FREE AWARDS STRATEGY GUIDANCE
If you would like to increase your chances of success at the European CXAs – or any other upcoming awards – we recommend attending our next Awards Strategy session, where you will benefit from a wealth of useful tips and pointers about how to pick the awards you could win and build an effective awards strategy for your business.
Click here to secure your FREE place on our next session.
DISCOVER MORE
To find out more about the awards industry and how we work, head over to our handy FAQs page. Here, you'll find eight different sections covering everything you need to know to begin your journey.
If you have a specific awards enquiry, simply complete our online form to contact us, and we'll be in touch as soon as possible.
Contact Us
Contact us now to find out which awards you could be winning.
Sign up for our newsletter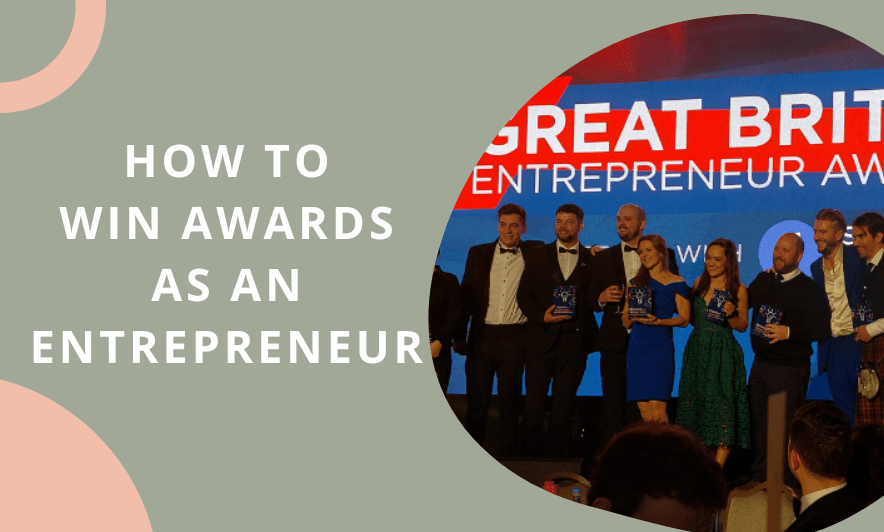 If you're serious about raising your profile as an entrepreneur winning awards is a proven strategy to get your name out there and stand out.
read more