International Women's Day 2023: Celebrating Women in Business
International Women's Day is a celebration of the social, economic, cultural, and political achievements of women.
As we celebrate the achievements of women, we wanted to highlight the role that awards play in recognising and promoting female excellence.
Women in Business Awards celebrate the hard work and dedication of women and provide a platform for their voices to be heard. They help to inspire and motivate women to pursue their dreams, and they provide visibility and recognition for the incredible work that women are doing in every field.
"What I really love about awards for women in business is actually the way that they connect people. They're a great opportunity to meet other entrepreneurs, other women in business who you can collaborate with, who you can get support from and who you can connect with, and they're really good at doing that. And they're also a great opportunity to meet great sponsors, and to create great achievements from them."
Donna O'Toole, award-winning entrepreneur and founder of August
The Power of Awards for Women in Business
By showcasing the achievements of women, awards can help to challenge industry stereotypes that in the past have limited women's opportunities and highlight the valuable contributions women make to every industry and field.
But awards are not just important for recognising the achievements of individual women. They also have the power to change a culture. When awards programmes prioritise diversity and inclusion, they send a powerful message that these values are important and necessary. They help to create a more welcoming and supportive environment and encourage more women to enter and win.
Awards are just one tool to help address the structural barriers that women face in the workplace, and they can only recognise the achievements of the women who take the leap to enter or are put forward. But they have the potential to make a real difference in workplaces and industries around the world.
On this International Women's Day, let's celebrate the achievements of women and recognise the power of awards to propel and lift up women in business.
Top Awards for Women in Business
We've handpicked just some of the awards whose aim is to celebrate and recognise women in business;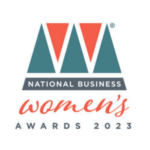 National Business Women's Awards
The National Business Women's Awards present a credible opportunity to support and share in their vision to raise the profile of industrious, hardworking and enterprising Business Women nationally.
The Great British Businesswoman Awards
These awards recognise the women who are changing the face of business across the United Kingdom, by showcasing the business role models, advocates and mentors, as well as the inspirational women leading businesses and those ascending to new heights.
The Stevie Awards for Women in Business
The Stevie® Awards for Women in Business are the world's premier business awards for female entrepreneurs, executives, employees and the organisations that they run. There are a multitude of categories available to celebrate and recognise women in business.
There are also industry-specific awards programmes, including Women in Tech Excellence Awards, Women in Construction & Engineering Awards, and Everywoman in Transport & Logistics Awards to name a few.
And check out our list of the top 10 awards for women in business.
Contact Us
Contact us now to find out which awards you could be winning.
Sign up for our newsletter
The Lloyds Bank British Business Excellence Awards 2023 celebrates British businesses' resilience, innovation and creativity. Enter now to win at these prestigious awards.
read more